"It's amazing to be working with Snapchat on this totally mega spin art lens and making it possible for millions of people to make their own spin paintings right from their phones. I'm so happy that this partnership also supports Partners in Health, a brilliant and forward-thinking organisation that helps communities in developing countries around the world cope with the devastating impact of COVID-19." - Damien Hirst
Hirst first experimented with spin art in 1992 at his studio in Brixton, London, and began his Spin Painting series in 1994 while living in Berlin. At the first exhibition of Hirst's machine-made spin drawings, 'making beautiful drawings: an installation', visitors were invited to make their own drawings on a spin machine, democratizing the experience of making art. Today, through Snapchat's camera, anyone in the world can make their own versions of these iconic paintings.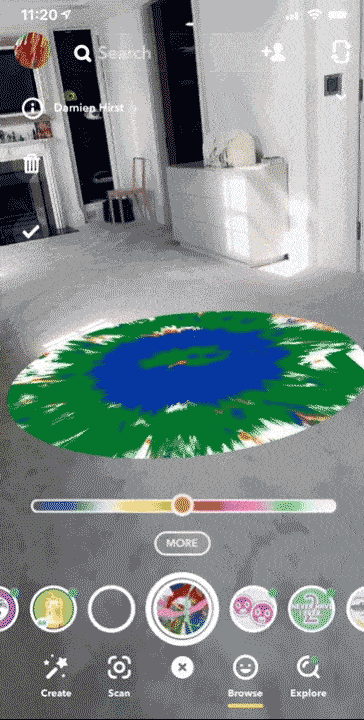 This Snapchat experience is an exploration in community-made art through the lens of Augmented Reality. Click here to try the lens.
In light of the COVID-19 pandemic, we hope the act of creation and splashes of color bring joy to the Snapchat community. Please consider a donation to our partner, Partners in Health (PIH), a non-profit social justice organization working to bring the benefits of modern medical science to the most vulnerable communities around the world. They're working to stop COVID-19 in its tracks and provide care for millions of patients worldwide.